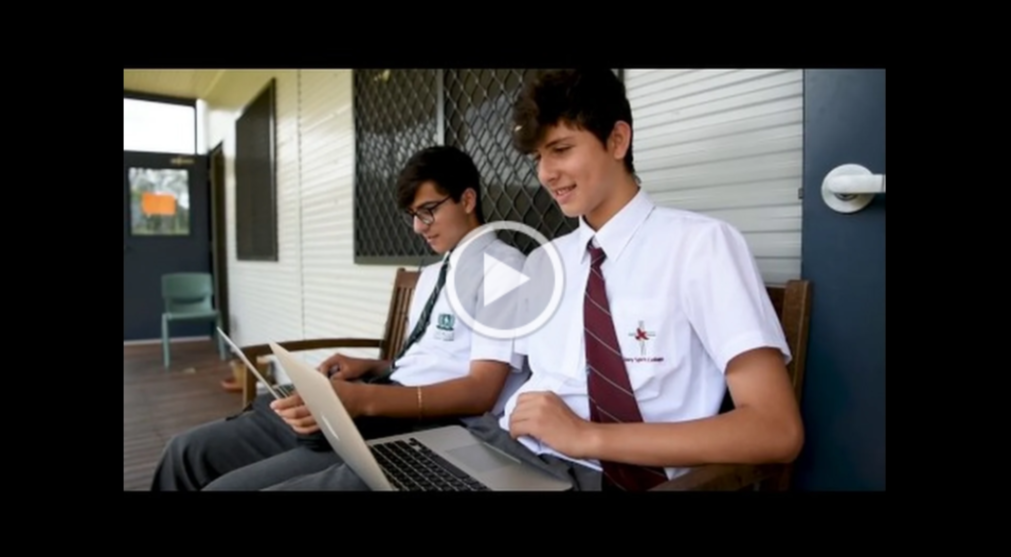 Our From the Heart Giving Program has been established so that employees of Sydney Catholic schools – no matter whether you are teaching or work in administration – can support the work of the Catholic Education Foundation. By giving from the heart, you are supporting programs, such as our bursary programs for financially disadvantaged, Aboriginal and Torres Strait Islander students, as well as refugee students, who have recently arrived in Australia on a humanitarian visa.
By nominating as little as $1 a day, you are helping with the development of the whole child by ensuring they receive the gift of education in one of our Sydney Catholic schools. You can nominate to have an amount taken out of your salary each fortnight, which is paid directly to the Catholic Education Foundation. As all contributions are tax deductible, you will receive a receipt for your donation at the end of the financial year.
From the Heart Giving Program supports the Catholic Education Foundation Bursary Program. The Catholic Education Foundation Bursary program ensures that no child is denied the opportunity to a Catholic education due to genuine hardship
As educators and employees in our Sydney Catholic schools, we put students at the centre of everything we do. We place the person of Jesus Christ at the heart of what and how we teach, and we do this in an environment that is pastoral, nurturing and encouraging.
Not all children living in Sydney have the opportunity to receive the wonderful gift, of Catholic education. This may be due to their family's financial circumstances, the communities they come from, or even due to the trauma of displacement from the country they have fled.
Our bursary program exists to assist families in providing a Catholic education. Such an opportunity allows students to learn and grow academically, socially, emotionally and spiritually; gifts that may not always be available to them in their home lives or social communities.
If you wish to make an ongoing contribution to the Catholic Education Foundation, please complete the form. Your contribution will be deducted fortnightly from your net salary, please note that all donations over $2.00 are fully tax deductible.
The Catholic Education Foundation will provide a receipt at the end of each financial year.